Beverly Office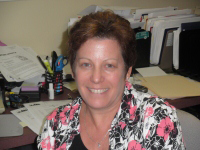 One of the principals of EPM and a Certified Property Manger, I have been involved in the management business since 1983 after I graduated from the University of Rhode Island with a Bachelors of Science in Accounting. In the past I have managed subsidized housing, residential market rate apartments, office buildings and commercial properties in Massachusetts, Vermont and Maine. My specialty is Condominium Management. I am a member of IREM and Community Associations Institute (CAI). I enjoy working with my brother, partner Jonathan as a team. On a personal level, when I can, I love to spent time in Tahoe and on the Cape.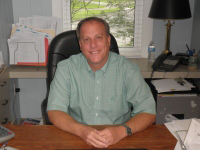 One of the principals of the EPM and a Certified Property Manager. I have has been in the Management business since 1987 after I graduated from the University of Rhode Island with a Bachelors of Science in Finance and a minor in Management. I have extensive experience in the subsidized residential division of EPM and have been working with condominium associations for years. I also manage Low Income Tax Credit residential properties, conventional apartments and single-family houses and over-see our Vermont operations.
I have worked at E.P. Management since 2001 coming from a background of customer service with experience working for the State's District Court System as well as a local municipality. I enjoy working as a team with Board members and unit owners in my position as property manager. It allows me to use my skills to interact with interesting people helping to meet the goals and day to day challenges faced by condominium associations. It is never dull or boring! When I am not working, I enjoy spending time with my family. I love gardening, reading and of course, living in Gloucester, the beach and boating!
I have worked at E.P. Management since 2005. I am lucky to be introduced to Jonathan Ziner through a family member. Although I had no prior property management experience, I utilized my customer service and problem solving skills from my previous jobs to my advantage and caught on quickly. I strengthened my knowledge by taking classes and seminars in the property management field and earned the title of CMCA from the National Board of Certification for Community Association Managers. I grew up and live in Beverly and enjoy working in the same area. When I not at work I can be found cheering for the local sports teams or volunteering for local political campaigns. I most enjoy the surprises that each day brings. No matter how much you prepare or plan…you never know what the day holds.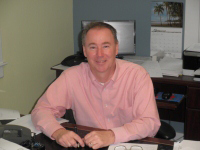 At E.P. Management I analyze and prepare the financial statements for the properties. I have a Bachelor Degree in Accounting with twenty plus years of experience. Half of my accounting experience has been in Retail and the last half in Property Management all with E.P. Management. Away from E.P. Management I like to work with my hands on home projects whether it is painting a room or building a wall in the yard. The best part of my job is taking the properties general ledger account activities and analyzing them like a detective making sure they are properly stated. My fifteen minute commute isn't bad either.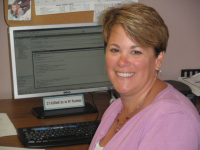 I graduated from Rhode Island College in 1987 with a Bachelor of Science degree in Management, specializing in Human Resources. After college, I worked at a paging company in the Customer Service and Billing Departments. In 1991, I married Jonathan and relocated to Massachusetts. Shortly thereafter, I began working at Daka International, a large food service company where I headed the Billing Department. I worked there full-time until 1995 when I gave birth to my first child, Rachel. I continued to work on a part-time basis at Daka until I had my second daughter, Nicole. At that time, the company closed its' food service division and I was laid off. The timing couldn't have been better; I was happy to become a stay at home mom while my children were still toddlers. Not long after, I began working part-time at E. P. Management doing both Accounts Receivable and Accounts Payable. Currently, I am responsible for Accounts Receivable for all properties they manage. Those duties include monthly billing, payment application, cash management, account research and tenant/owner inquiries. What I enjoy most about working at E. P. Management, (besides working with my husband), is the flexibility and autonomy I am allowed. I also am very fortunate to work in a relaxed working environment with great people who I consider not just co-workers but friends.
I graduated from Salem State College with a Bachelors of Science in Geography. I am employed part time as the Accounts Payable Clerk for EP Management. I process all invoices for payment for the Company. I was employed at Time Warner Cable for 10 years until I left after I had my second child. I went back to work part time at Webber Industries as an entry clerk for about a year until I came to work at EP Management 9 years ago. I have 2 children, Jaime, age 17 and Jake, age 14. I have been married to my husband William for 7 years. We reside in Peabody. I enjoy working at EP Management for the friendly work environment.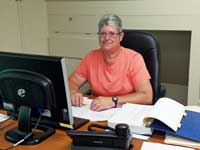 I am semi-retired and have been employed by E .P. Management part time since September of 2016. I prepare the monthly financial statements for the properties assigned to me.  I have an Associate's Degree in Accounting from Bunker Hill Community College, a Bachelor's Degree in Accounting from Salem State College and a Master's Degree in Business Administration from Suffolk University.  I have over 40 years of experience in accounting with my last position being Assistant Controller at a medical professional liability insurance company in Boston for 25 years.  I lived in Malden all of my life up until January of 2016 when I moved to Peabody.  I am an avid golfer and also enjoy playing doubles tennis and bowling.
Tracey Paul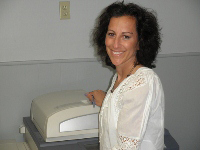 I graduated from the University of Hartford in 1989 with a major on human services and a minor in early childhood. I was employed for the Department of Social Services until 1997 as a child welfare social worker and investigator of child abuse reports. At that point, I remained home to raise my two children who are currently 17 and 13 years old. I have been married for 20 years and my family and I reside in Danvers, Ma. I began employment at E.P. Management in the Beverly office in 2005, as a part time employee. I remain in the same position providing office support to the staff and enjoy my position. I have a variety of responsibilities and enjoy the friendly office environment.
Zoey Ziner, Beverly Office Mascot
For over seven years, Zoey has been the mascot of E. P. Management and she wears the title with pride. Zoey goes from office to office making sure everyone is doing their work. Zoey greets many of our visitors with joy and is loved by all that stop by our office. Best part of their week is when food gets delivered she knows she will be rewarded with some scraps of food.
Somerville Office
Michele has been the Property Manager of Pearl Street Park since November 1999. As the Property Manager, Michele is responsible for the screening and certification process of tenants and for maintaining a safe, clean and secure 85-unit building for elderly (over 62 years) and disabled individuals. Michele's care and concern for the tenants and the overall appearance of the building and grounds contributes to Pearl Street Park being one of the most desirable buildings in which to live in Somerville. Michele has an active member of the Somerville Community for most of her life. She has an Associates Degree in Business, a Paralegal Degree, a REAC Training Certificate and recently obtained her Tax Credit Specialist Certification….Check out Michele's Pride and Joy!
As our Maintenance Superintendent, Will is the newest member of the Pearl Street Park team, bringing over 20 years of commercial and residential experience with him.  Will's responsibilities include the day-to-day upkeep, maintenance and care of our 85-unit building and its tenants.  A former resident of Stoneham, Will is a new resident to Somerville, and an active member of his local church.
---
Vermont Offices
Rutland Office
I am the Regional Property Manager serving the towns of: St. Johnsbury, Peacham, Wells River, Wilder, Quechee, and Rutland. I have been involved with affordable housing organizations since 1999 and have been working with E.P. Management since 2010. One of the many things that I enjoy about working with E.P. Management is the satisfaction of knowing that we are helping people find an affordable, safe, and well maintained home for themselves and their families.
Shelly joined the team in 2010. She is responsible for Low Income Housing Tax Credit (LIHTC) and regulatory compliance. This includes the HOME Program and Project-Based Section 8 units. Shelly has 9 years of experience in the property management business in Vermont including managing multi-family properties with government-assisted programs. Her work includes processing initial and annual tenant certifications, preparing compliance reports, administering the LIHTC software and communicating with the various regulatory agencies.
Prior to joining E.P. Management Corp, Shelly spent five years as an administrative manager for a nonprofit agency serving the homeless community. She brings with her a vast affordable housing background.
Shelly resides in Rutland, VT with her two children. Shelly is an avid gardener and also designs glass flowers and garden totems from up cycled glassware. She enjoys spending time with her children in the Vermont Wilderness.
I started working for E.P. Management in July of 2012 as the Administrative Assistant. No two days are ever alike; each day is interesting and often educational! On a personal note, I have two grown children, a son and a daughter; my daughter has given me a beautiful granddaughter!  When my husband and I were married in November 2012, I gained another daughter and three wonderful grandchildren!
I have been in the field of Property Management for the past 10 years when I became passionate about real estate. Throughout this time I have been in several positions ranging from receptionist, accounts receivables and payables, project manager, office manager and head of property management. Each position I've held I have enjoyed whole heartedly. It has been rewarding having the ability to assist individuals and families find quality affordable housing.
I live in the Rutland area, and I am in charge of the maintenance for the Bardwell House apartments. I have been employed with EP Management since February 2009, but have been in the maintenance related field for close to 15 years. I am married, and I have one son and three step-children. Each day here brings a new challenge. I find enjoyment from helping to solve the residents' problems. It is quite rewarding to know that you have helped make someone's life more enjoyable.
I have always been involved in the maintenance business. Before I worked for EPM I worked for myself in the landscape/ property maintenance field. I was raised in Barnard Vermont, and have lived there all my life. I live on a farm with my wife and my two children. I also belong to the Barnard Volunteer Fire Department as a firefighter. I have worked for EPM since 2007 and enjoy the diversity of my job.